During the latest test dive it was proved that the Long Board version was too thick to fit into the Otterbox Pursuit 20 case. A thinner version is required, therefore the new Slim Board based DiveIno was born.
Modifications
In order to save on the size of the Long Board version I suggested the following modifications:
Drop the PowerBoost 500 Charger module and use the DC-DC Converter Booster module in order to save on space
Try to squeeze the LiPo battery in between the Arduino Mega board and the TFT module
This means that the sensor part of the board can be used as it is, but the convenient micro USB charge functionality gets dropped. An external LiPo battery charger is required to recharge the battery. The other drawback is that the battery capacity was dropped from 2500 mAh to 1200 mAh, because only the smaller battery can fit between the Arduino Mega 2560 board and the TFT screen shield.
Connections
First all components are wired together on a solderless breadboard: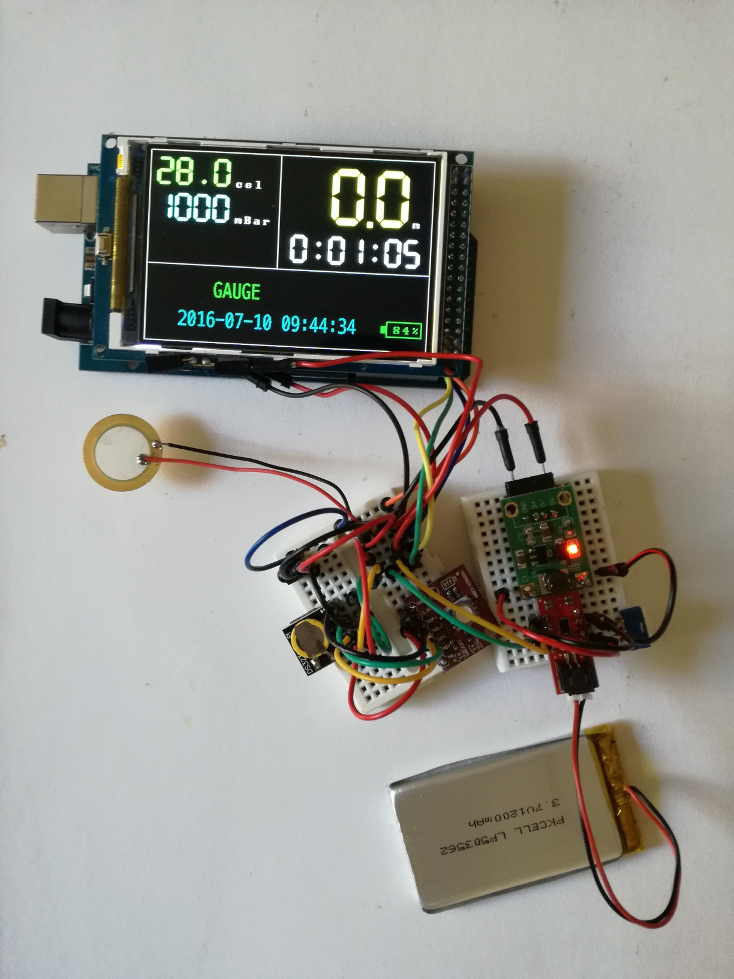 In order to aid soldering the connection design was put on paper:

Assembly
After soldering the Slim Board looks like this: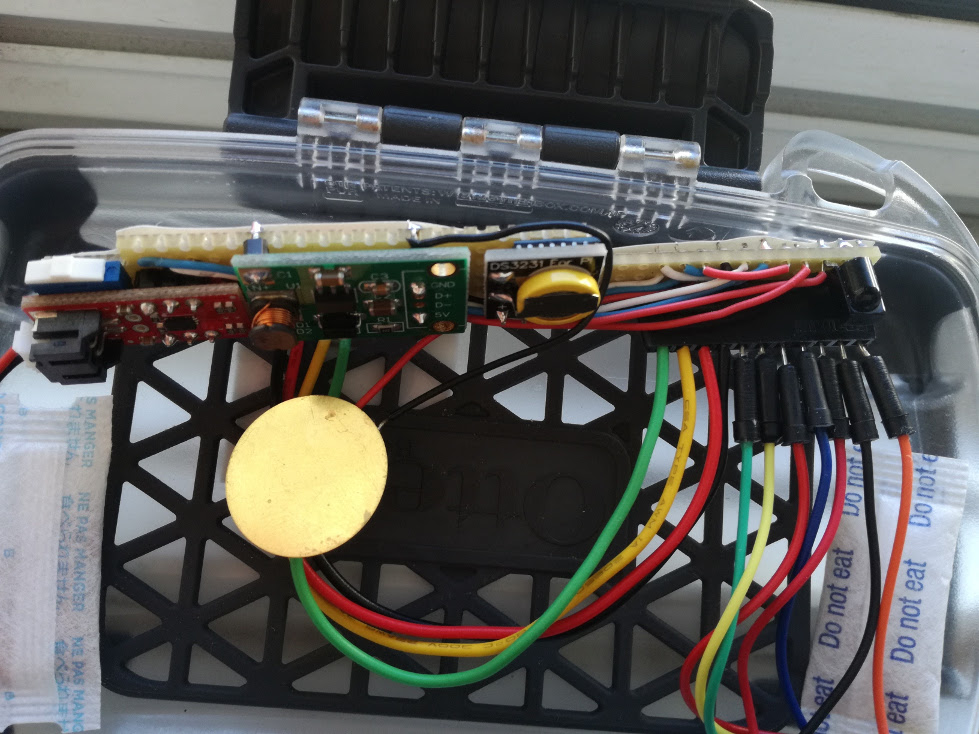 The previous picture shows that the Arduino Mega 2560 board and the pressure sersor was connected to Slim Board.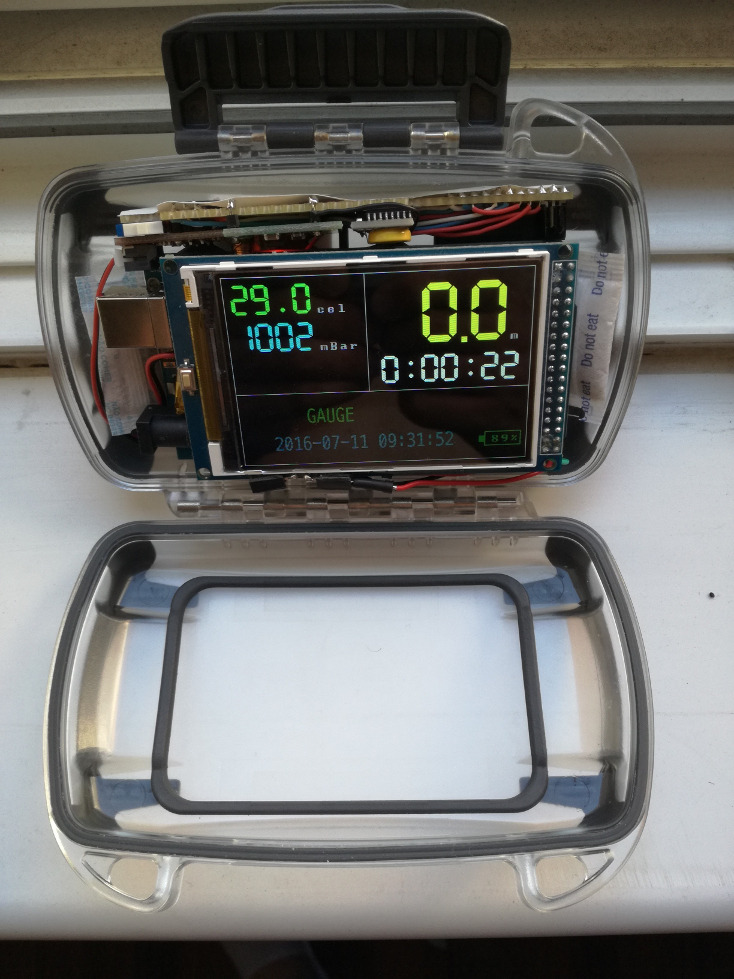 As you have a look at to the fully assembled Slim Board based DiveIno version, you might notice there is a lot of space between the Otterbox Pursuit 20 case and the board. I hope this DiveIno setup proves to be watertight. The next step is to test it underwater!